Hey there!
Today I have a really cool project for you to do using Paracord (the survival cord). It is really simple and does not use a lot. A friend had given me some Paracord for my birthday and I wanted to make something really cool with it and this is what I came up with! Hope you enjoy!
How to Make a Paracord Lanyard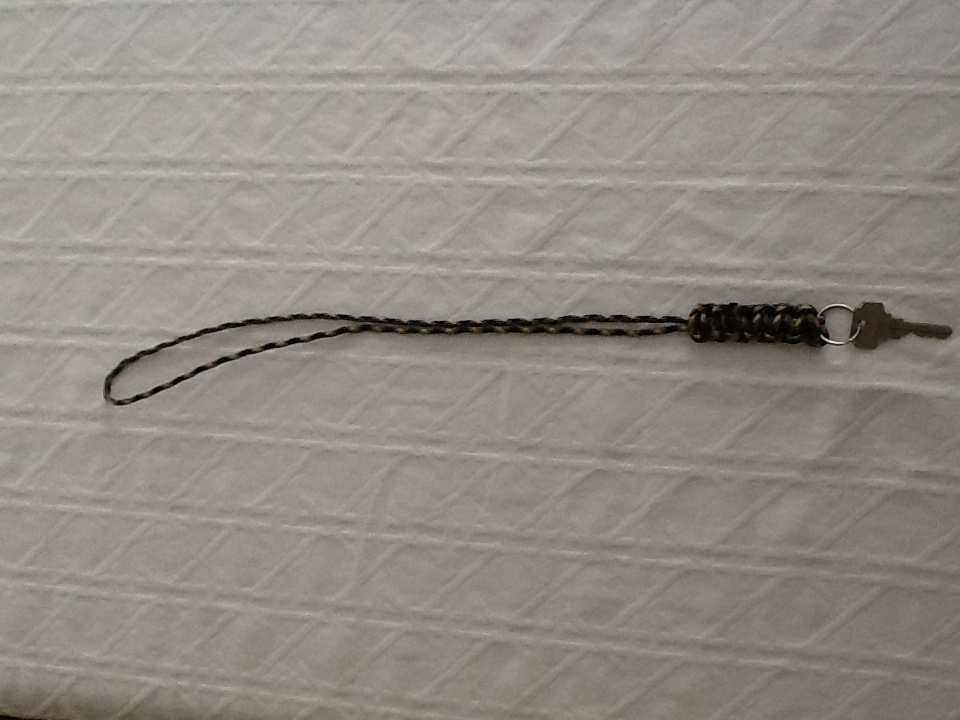 What you will need: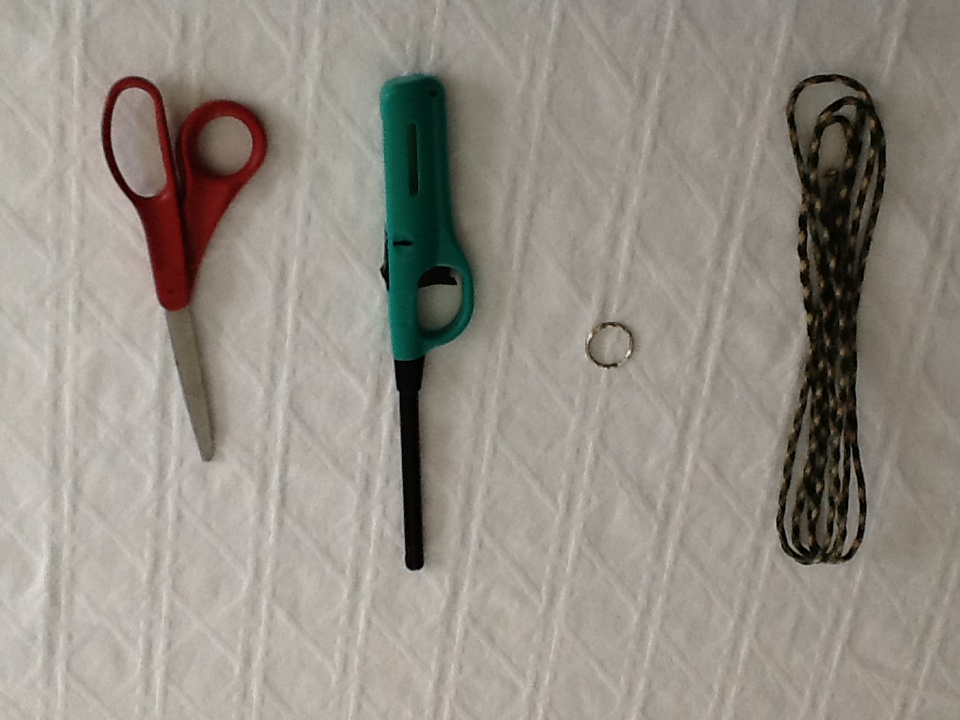 To make this sweet lanyard you will need the following:
-lighter
-scissors
-about 4 feet or so of your choice of Paracord
-a key ring
Fold your cord in half and put the key ring through it. You can kinda measure out how long you want it. You will want to have the point where you put the key ring a little longer than what you want your lanyard to be. Then you want to flip it around so the two loose ends are pointing up.
This is where you will start doing the "cobra weave". As in the picture you will want your loop part pointing down and the loose end on the left to be folded over the loop part forming a "backwards P". You will want the loose end on the right to be straight down over the "backwards P" part. Take the right loose end and put it under everything and through the "backwards P".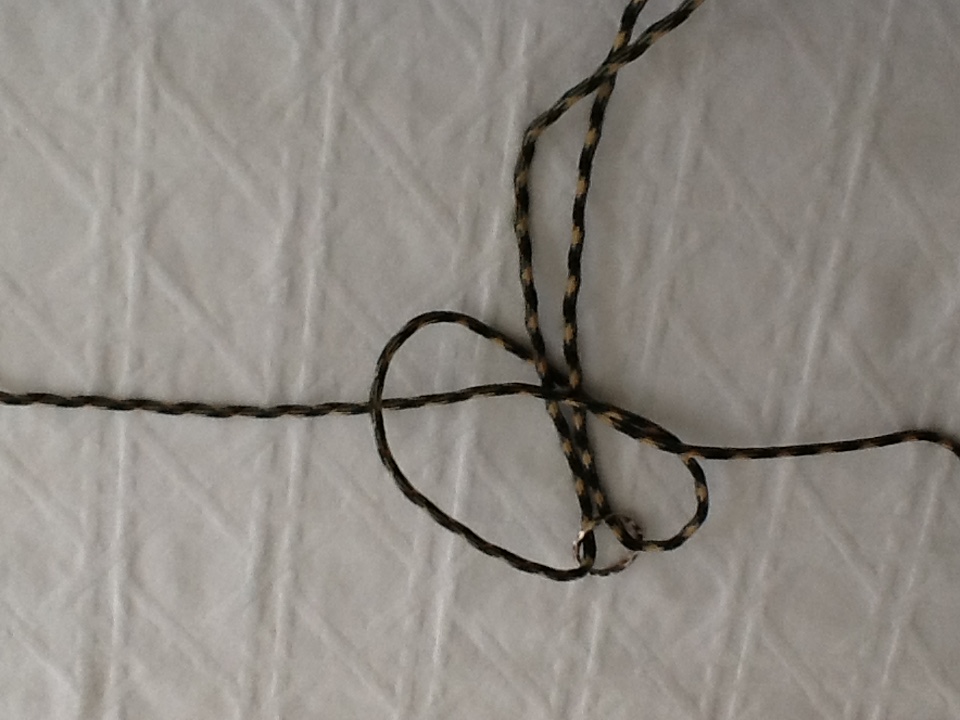 Pull to tighten. This is your first stitch. Here is a picture of how it should look.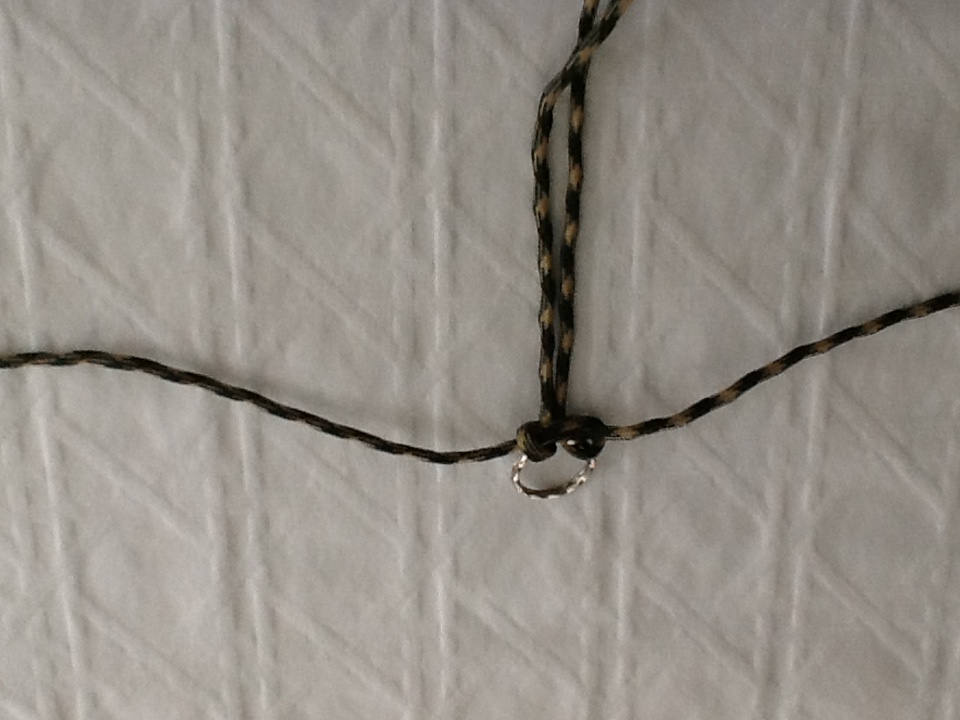 Step 3
Do this on corresponding sides. (Your next stitch will be a "regular P" and the left loose side will go over it and then under and through the "P".) Tighten after every stitch.
Once you get to the end of your cord as you see in the picture above you will want to cut the excess cord off (not too much, not too little).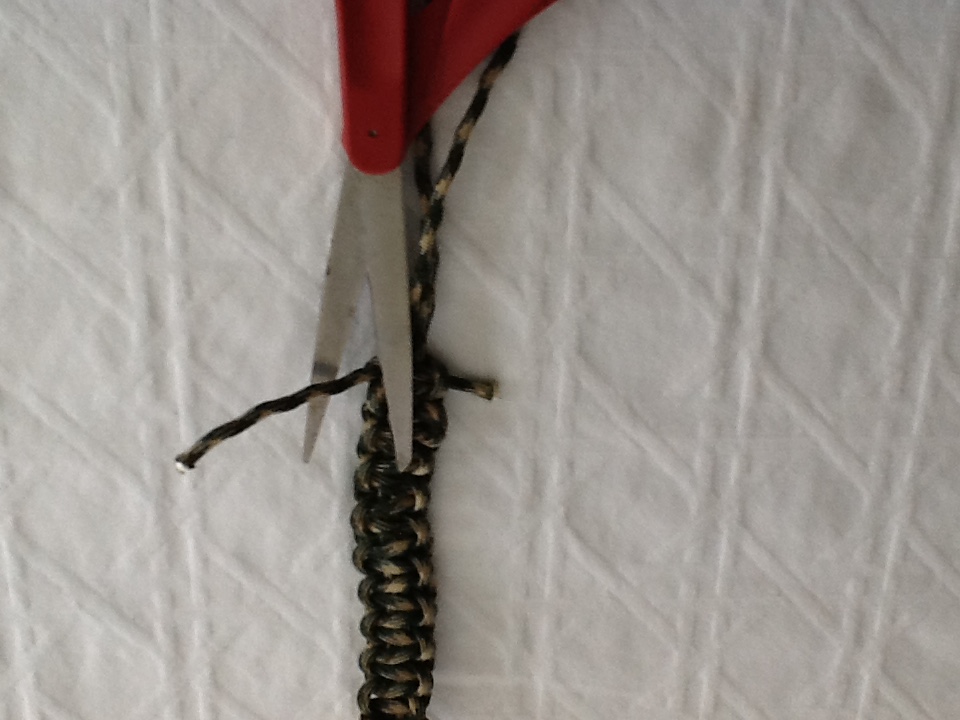 Then use the lighter to smolder the edges so it won't fall apart.
Step 5
Put a key on it and you are done! I think these things look so amazing!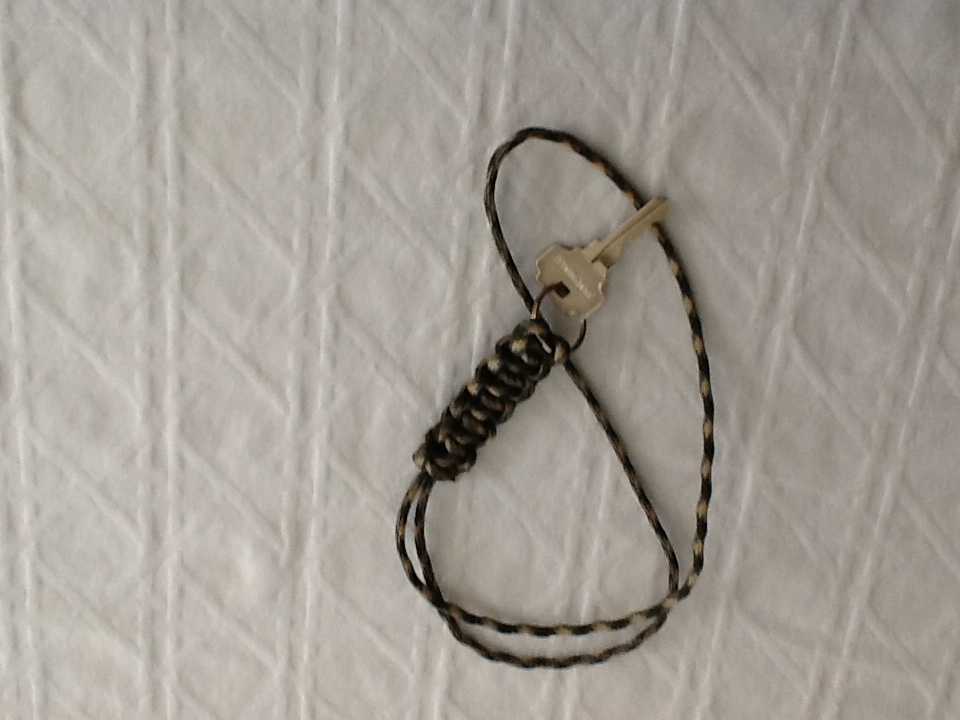 Have a fun time making your own DIY Paracord lanyard!
Priscilla Joy

Posted in cool stuff, DIY, Fun Stuff, Projects, ready to adventure, stuff to do by Priscilla with no comments yet.